How To Pick A Great Used Volkswagen In San Diego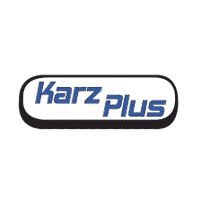 Choosing a new to your car can be a very exciting endeavor. There is plenty to consider, so Karz Plus has compiled some information to help you know how to pick a great used Volkswagen in San Diego. You love the brand, and getting a preloved vehicle doesn't have to be a stressful experience. Start with purchasing from a reputable dealer with a proven history of good business practices.
Find The Newest Vehicle
It is prudent to purchase as new a vehicle as possible. Newer vehicles have generally traveled less distance and exhibit less wear and tear on the exterior, interior, and mechanical aspects of the vehicle. At Karz Plus, we stock a range of Used Volkswagen models and trims to ensure that we can cater to your budget. Newer vehicles will usually have better safety features, which in turn keep you safer on the road. The only exception to this is that a slightly older vehicle of a higher trim level may give you features that are not available on a newer but lower specified vehicle.
Assess Condition
A quick check of the vehicle condition is imperative. A well maintained vehicle will have an up to date maintenance record, be clean and tidy inside and out, and will run smoothly. A test drive will allow you to check the acceleration, braking, and cornering ability of the vehicle. Be sure to check the engine bay for signs of fluid leaks and deterioration of hoses.
Find The Right Model For You At Karz Plus
To get the most benefit and enjoyment from your used Volkswagen, it is important to know exactly what you need in a vehicle. At Karz Plus, we have knowledgeable staff who listen to your needs and find a vehicle that will match your requirements. Call or email today.