How To Pick A Great Used Audi In San Diego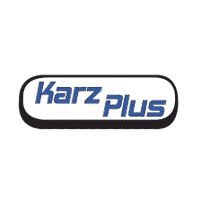 For a quality premium vehicle, an Audi is a fantastic choice of vehicle. Buying preloved will save you some money and give you a car that will give you plenty of years of service. Getting the right one for you is easy when you know how to pick a great used Audi in San Diego. At Karz Plus, we stock a range of quality preloved Audi. You just need to pick the one that suits you best.
Test Drive All Features
Packed with premium features, a Used Audi is a great way to get into these quality vehicles without the new car price tag. A preloved vehicle has had a previous owner and has been subject to some wear from use but with a keen eye, you can get an Audi in near new condition. When inspecting your prospective car, take advantage of a test drive to ensure all the functions work as expected. Test the air conditioning and safety features, such as reverse cameras and power seat functions. Ask the salesperson if the vehicle has the tech features that you are expecting. A color screen in the dashboard does not indicate the availability of programs such as navigation.
Watch For Fluids And Smoke
Watch carefully as the vehicle is started and moved from its place in the lot. A small amount of water vapor is normal at startup, especially if the ambient temperature is cool. The used Audi should not have blue or black smoke from the exhaust or leave any fluid leaks from underneath. If the vehicle has recently been driven by the air conditioning operating, a small amount of water may be present on the ground and will continue to leak as the vehicle runs.
Trust Karz Plus For Your Used Audi
For hassle-free purchasing of a used Audi, trust Karz Plus for your next preloved vehicle purchase. Our vehicles are carefully selected to provide a range of models, trims, and body styles to suit your wants and needs.
.