Used Chevrolet For Sale in San Diego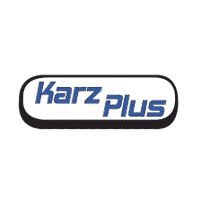 Karz Plus is fast becoming the go-to car dealer In San Diego. With organic growth based on our respectful business culture, we ensure that our staff enjoys their workplace and in turn, you will enjoy being here as well. Ensuring that we stock a range of vehicle makes and models, there is a good chance that we either have what you are looking for in our inventory or we can source it easily for your convenience. If you are time poor, we have a range of methods available to view our diverse inventory and begin the purchasing process. Browse our diverse inventory online and begin your finance application to fast-track your way into your new vehicle. At Karz Plus, we want you to be driving the car of your dreams, so we do whatever we can to facilitate your acquisition. Contact us by phone, email, or text today.
Used Chevrolet For Sale In San Diego
We stock a huge range of used Chevrolet. At Karz Plus, we have the Sonic and Cruze for those looking for small cars, that are budget conscious and nimble around the city. The Impala is a full-size sedan with plenty of features and room for five adults in comfort. For those looking for an adventurous looking SUV, the Captiva and Equinox are ready for your family. For those wanting something somewhere in the middle, there are plenty of Malibu looking for a new home, so you have a great chance of finding your favorite color to boot. There is plenty of space in the flagship Suburban and a ticket to the trails if you choose to go with a Tahoe. Find the perfect match for you at Karz Plus and make driving fun again.