Used Toyota For Sale in San Diego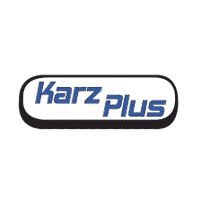 Doing car sales differently, there is a car dealer in San Diego that has totally rewritten the rule book to put the emphasis on the staff and the customer. We are Karz Plus, and our motive is not to be the biggest but the best at what we do. Focusing on ensuring that our staff are happy and support has led to a dealership that is not only supportive of our employees but in turn, to our customers as well. This philosophy is the foundation of what is now a multi-million dollar business with the resources to provide you with a huge choice of quality vehicles and all the dealership benefits that you expect, such as competitive finance and professional staff. Discover the Karz Plus difference with a vehicle that will give you years of reliable service.
Used Toyota For Sale In San Diego
A few years old or almost brand new. Offering a huge range of quality used Toyota in San Diego, Karz Plus has vehicles of all models and values to ensure that whatever you are looking for, we can provide. Large or small, sporty or sensible, the Toyota range of vehicles epitomizes reliability and functionality and boasts an enduring legacy of value motoring. Many of the Toyota nameplates are instantly recognizable due to decades of evolution into the vehicles that you see before you on our lot today. For small and nimble, the Yaris offers budget motoring with a modern flair. The ever popular Corolla is available in a range of model years, trims, and colors. Get the family moving in a Camry or Venza for small families, or a Tundra or Sienna for those that need more space or flexibility. Bring your family and find out which one suits you the best, at Karz Plus.